You may love their education-meets-entertainment approach or regard them as blowing smoke and encouraging a misleading lifestyle, but you can't deny influencers are, well, influential. 
Influencer marketing has gained traction over the past few years. From 2016 to 2020, the market grew from virtually non-existent to nearly $10 million. In 2022, experts predict it to hit $15 million. 
Short video formats that became popular across social platforms, the global pandemic which catalyzed social media consumption, and the extensive use of user data in marketing, further boosted the growth of this advertising format.
Of course, not partnering with an influencer won't damage your brand, but you'll be missing out on a great opportunity to boost your brand awareness and revenue. 
So, if you haven't yet set off into influencer marketing or you have, but you'd want more favorable results, marketing experts from the top online marketing companies share their tips on finding the perfect influencer for your brand.
Adored and Abhorred:
Should You Go with Influencer Marketing?
With 93% of marketers stating they've partnered with influencers in their campaigns, chances are some of your competitors have already leveraged the power of influencer marketing. 
Stats suggest that, on average, businesses generate $6.50 in revenue for each $1 invested in influencer marketing. Additionally, influencer-generated content drives more engagement than branded posts, encouraging brands to invest more in influencer marketing in 2022.
Yet, while the prospective benefits aren't to be disregarded, there's the other side of the influencer marketing coin. 
For example, not all internet users appreciate the job title of an influencer. How influencers marketing works isn't much of a secret, so many users aren't that keen on being sold to or don't regard the influencers' reviews as honest. 
Moreover, influencers are primarily individuals who create their content independently of you, and secondly, your brand ambassadors. Therefore, influencers are "free" to say or do anything they want, and their partnering brands can't sift through their words and actions. 
Unfortunately, it's not uncommon that influencer behavior attracts negative publicity among users and media, thus compromising the partnering brand.
Brands that set off into influencer marketing also risk influencers not meeting their commitments or yielding unfavorable results due to wrong influencer choice or campaign strategy.
So, is influencer marketing worth it? Influencer marketing can yield amazing results with the right influencer choice, an elaborate strategy, and constant social listening. 
In reality, partnering with an influencer isn't a greater brand hazard than a bad customer review or negative response to your in-house advertising strategy; yet, it offers considerable opportunities to leverage.
Tips to Hire an Influencer for Your Brand Marketing Campaign
To find the perfect influencer to partner with, you need to understand and overcome two major misconceptions that stand in the way of successful influencer marketing:
Influencers are only those whose job title is

influencer

Influencers need to have a large social media following
The concept of influencer is generally equated with young women who post attractive photos on Instagram and talk about fashion, parenthood, exercising, makeup, etc. However, being an influencer doesn't necessarily negate having a successful business career and an 'actual' job title.
An influencer is anyone who can influence their social following into performing a certain action by promoting or recommending a brand. 
So, it's not just Twitch gamers and Instagram fashionistas that can market your brand. You can search for your perfect influencer in a book author, reputable professor, LinkedIn educator, etc. 
Once you've passed the typical definition of an influencer, starting your influencer marketing endeavors becomes much easier and more fruitful.
Define What Your Audience Is Passionate About
What do a faux fur brand, a family-oriented shopping mall, and a motorcycle gear manufacturer have in common? Well, certainly not their brand ambassador.  
While partnering with a popular influencer might be tempting due to their huge social following, not just any collaboration will be beneficial for your business.
Look for influencers who share the values, lifestyle, and passion your brand stands for, whether it be family life, outdoors, animal welfare, fitness, etc. 
By joining forces with an influencer who embodies your brand, you will reinforce the message you mutually convey. Moreover, your influencers' followers share similar values, so you're building awareness among the right people.
Also Read: An introductory tutorial to LMS whiteboard feature
Discover Where Your Consumers Are When Online
Facebook still rules when it comes to the number of active monthly users. YouTube, WhatsApp, and Instagram closely follow, with the likes of TikTok, Telegram, and Snapchat lagging.
By looking at the numbers, it might be tempting to join forces with someone influential on some of these social platforms. 
However, to create a successful influencer marketing campaign, you need to know which social platforms your audience use. Moreover, it's important you understand what type of content they're attracted to. 
For example, younger generations prefer the short video format of TikTok (and, as of late, Instagram and YouTube), whereas older folks are still loyal to Facebook.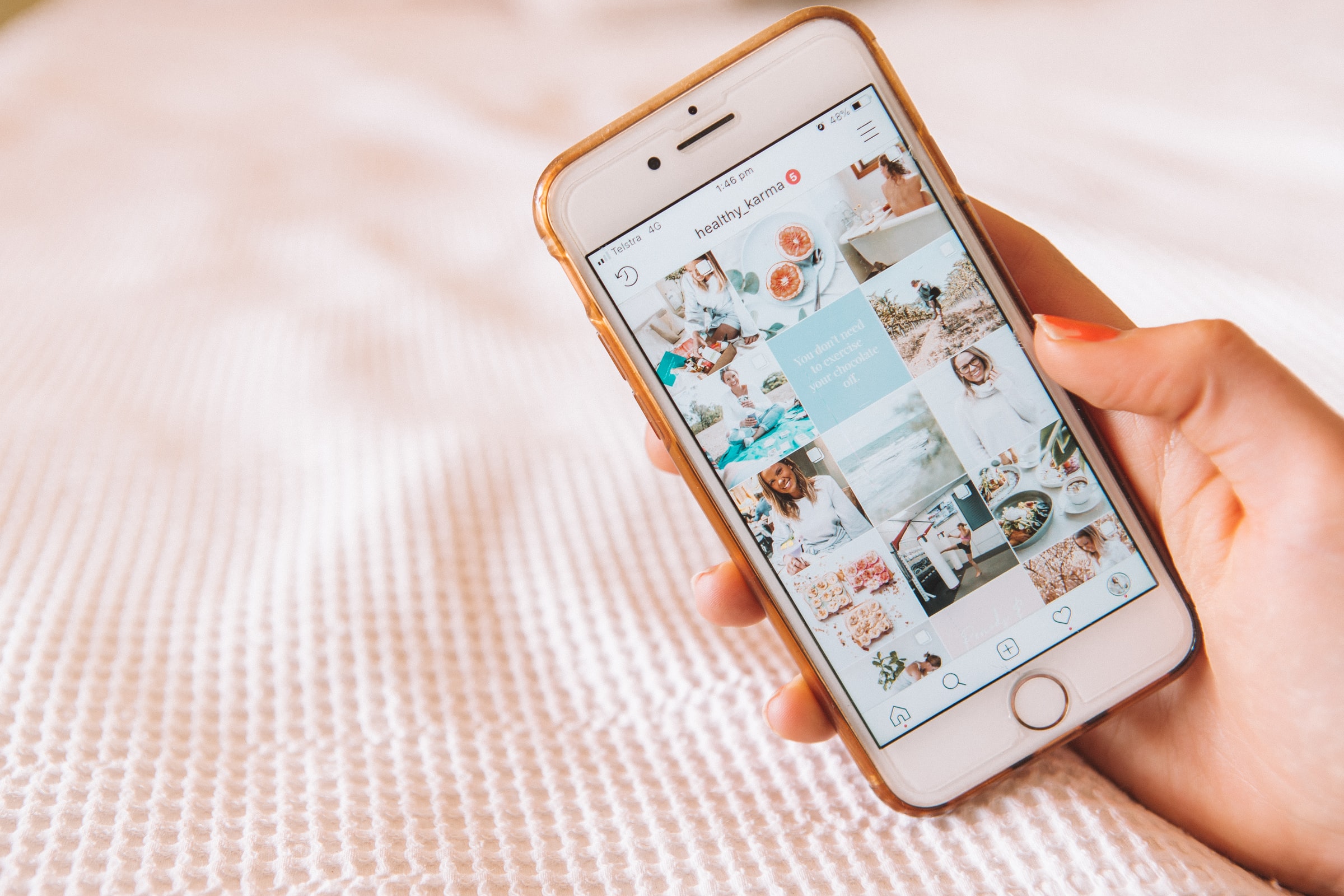 Determine Who Influences Your Target Audience
Now that you know what to look for – and where – it's time to find your next brand influencer.
The most straightforward way is to check your profiles' followers. You could already have an influencer among your social fans – and who could better represent your brand values than someone who indeed shares them?
A more time-consuming yet potentially more productive method is to examine which influencers your followers follow. While this way the list of potential collaborators might be longer, you'll gain valuable insights into your audience's interests besides your brand.
For example, if your brand sells baby clothes, your target customers are mostly new moms. But how do you approach this specific group via influencers? 
Well, aside from momfluencers, your social forage might yield more topics new moms are interested in, such as healthy recipes, toddlers' playgrounds, or getting back into shape. Each of these, and an abundance of other possible moms' interests, are potential sources of your future brand influencer.
Moreover, you can discover influencers by researching hashtags related to your industry or target audience or using specialized tools that drag social profiles based on a topic.
Pursue Quality Rather Than Numbers
Of course, quality content and a large following don't have to be mutually exclusive. However, two beauty influencers can both have a substantial social following, yet completely different content – one posting cute selfies and fashionable outings, the other doing in-depth reviews of cosmetic products. 
Your task is to assess exactly how your audience approaches your brand's subject and thus choose the influencer.
Besides, instead of being drawn by numbers, seek more important evidence of quality – engagement.
Engagement can come in various shapes and forms – comments, shares, saves, etc. Some influencers resort to buying followers, which you can spot if there are many followers, yet few likes and comments. 
Moreover, look for influencers who spark a discussion in their comments, rather than those whose comments section only is exclamations and emojis.
Marketers predict that smaller companies will opt to work with micro-influencers, i.e., those between 10,000 and 50,000 followers, as they exude authenticity, relatability, and credibility, which today's audiences value.  
Cross-channel Vs. Dedicated to a Single Platform
In 2020, Internet users had an average of 8.4 accounts. As people effortlessly switch between various networks and are flooded with content from different social platforms, brands must embrace a cross-channel marketing approach.
Even though most influencers usually have their preferred channel for content creation, such as YouTube or Instagram, chances are that they have a substantial following across social platforms. Therefore, your brand and the influencer you've partnered with can generate content tailored for each type of social media platform. 
On the other hand, you can partner with several influencers, each prominent on a different social platform if your budget allows. 
Moreover, you can mutually start a campaign on a completely new platform to you both and tailor the ads to suit the expectations of those social users.
Cross-channel marketing is great because it substitutes various traditional marketing channels, such as PPC ads, news articles, TV and radio advertisements, etc. 
However, when choosing an influencer to work with, keep in mind the platform(s) your consumers use when online. 
Cross-channel marketing is amazing, but if your consumers are on LinkedIn alone, why invest money and time into creating content for TikTok and Instagram as well? In that case, it's more beneficial to pay a quality, reputable LinkedIn creator a bit extra and reap the most favorable benefits.
To Wrap Up
Some business owners and marketers may still consider influencer marketing absurd and futile, yet, they forget one very important thing. Celebrity branding actually dates back to the 1700s when a fine chinaware manufacturer used royal endorsements to advertise its products.
At the beginning of the 20th century, brand endorsements shifted to sports and movie stars, and the advent of colored TV gave rise to television personalities and entertainers becoming brand ambassadors. 
Therefore, influencer marketing isn't anything new. Rather, it's a byproduct of social media and its impact on turning "ordinary" people into celebrities. 
Partnering with an industry-relevant influencer who publishes quality content that speaks to your target audience is bound to yield results, so make sure to leverage this growing marketing trend.
Author bio:
Tomas is a digital marketing specialist and a freelance blogger. His work is focusing on new web tech trends and digital voice distribution across different channels.